Glad you stopped by!
I am a vegan, nonbinary designer living and working in Aberdeen, WA. I design couture and workwear (sign up for my emails!) - and I provide mentorship and instruction for ethical Creatives who want to professionalize!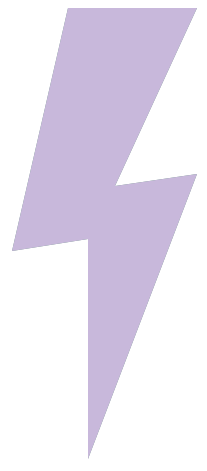 VEGAN

TRANS-OWNED

ETHICALLY MADE

ZERO WASTE

HAND-MADE
in the shop!
See something you like? Grab it, baby!
MENTORSHIP!

If all you want to do all day is Create, Create, Create - you might want a mentor! Read all about my mentorship program!
"Kelly is a dream to communicate with and very on top of responding to messages/emails."

"Kelly did an amazing job on my jacket! I told them my vision and they made it come true! I'm so excited to wear it - I don't want to take it off!"

"Kelly's workflow, customer service and execution of the idea was absolutely top notch. I say this as a former stylist who serviced very high end clientele, Kelly is a gem."

"Kelly's audacity is only matched by their tenacity. They are a trailblazer, a cartographer. They're changing the goddamn world!"

"Kelly's course is the real deal! I am in a radically better place as a business owner because of Kelly's Whole Enchilada! "

"Kelly is inclusive, experienced, and gifted in helping guide people with the right amount of nurture and encouragement. "

"Kelly is amazing! I had the opportunity to take their course and received great advice on how to not only start my business but how to build up my online presence. Very helpful and insightful."

"If anyone reading here is dreaming of doing things differently, do NOT hesitate to reach out to Kelly and book time with them!"

"Bitch! That is *luxury*!"

"It's like Kelly's in my head, trying to chip away at my doubts, build up my confidence ... it's bizarre."

"I would not have had the courage to open Taylor & Hart Fabrics if not for Kelly's Whole Enchilada business course."

"If you're noodling on getting support around starting your own ethical Creative business, I can't recommend Kelly enough. "

"I've taken a handful of business course - this was by far the best because Kelly really understands and champions Creative people. "
Get it while it's hot!
My in-stock items - ready to ship right into your hot litlte hands!
Blog posts
The most common question I get about taking the course - is, "Do I have what it takes?" It's important we look at that question honestly.

Taking ANY business course is so much better than skipping it. However, I built my course based on what the others are missing - and what many entrepreneurs don't know about the Creative mind!

Here are some of the common questions I receive about my business course for ethical Creatives - the Whole Enchilada - plus loads of testimonials!